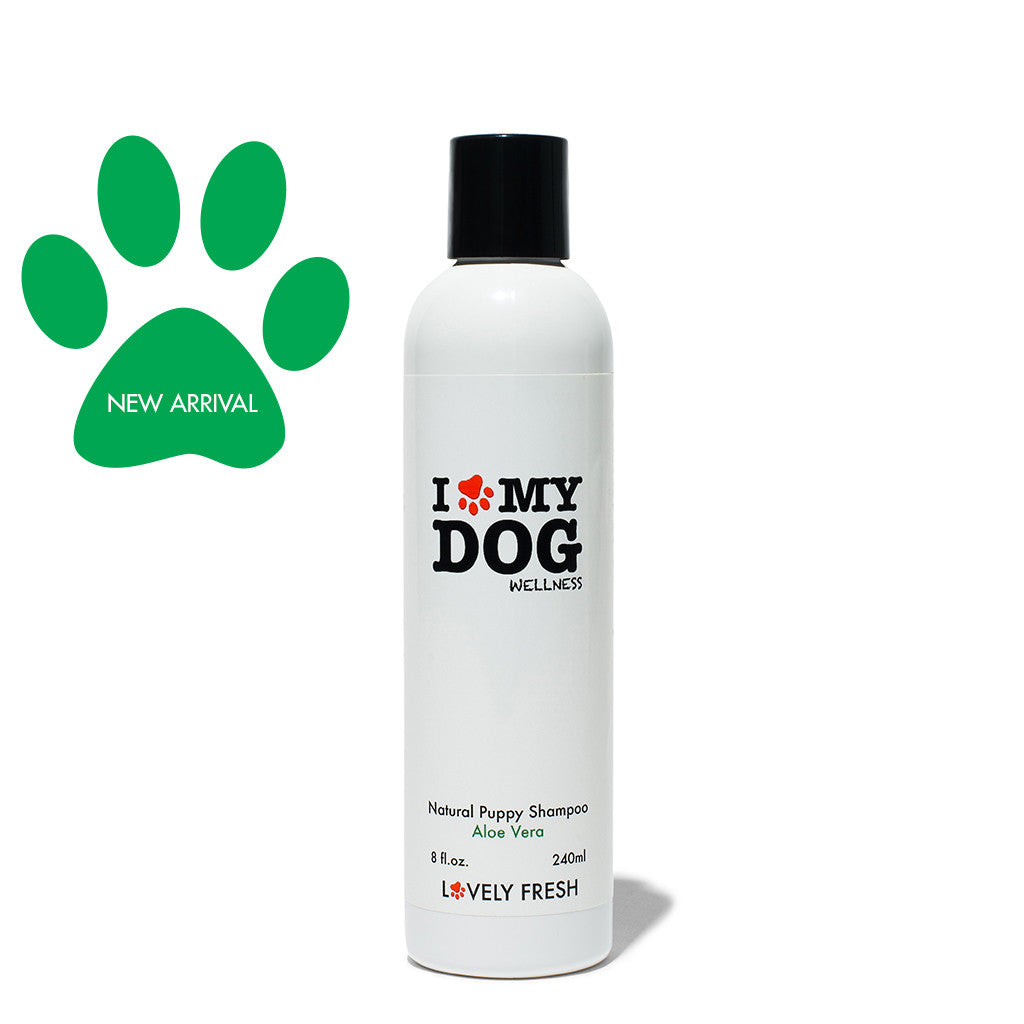 Natural Puppy Shampoo Aloe Vera
"I Love My Dog" Gentle Puppy Shampoo
Your puppy's skin is delicate and can easily be irritated by chemicals and even some otherwise safe natural ingredients. That doesn't mean that you have to skip bathing your little pooch at home, though! With Lovely Fresh Natural Aloe Vera Puppy Shampoo, you can keep your dog smelling fresh and clean while keeping him or her safe from harsh ingredients. We've carefully formulated this all-natural puppy shampoo with extra gentle natural extracts that cleanse effectively without irritating the skin. Moisturizers in the puppy shampoo soften the coat, while aloe vera calms inflammation and supplies skin with essential vitamins and minerals. Free of soap, alcohol and detergents, our dog shampoo is made in the USA and is biodegradable to protect the Earth. The shampoo leaves behind a light baby powder scent that will have your pup smelling great.
INGREDIENTS:
Deionized water, surfactant blend (coconut shampoo base), aloe vera, Vitamins A, D, & E, glycerin (soothes skin), baby powder fragrance, EDTA (aids ingredients in blending), proprietary blend of coat and skin moisturizers and botanical extracts, DMDH hydantoin (preservative).
DIRECTIONS: 
Shake well before use. Wet with warm water. Apply shampoo along pet's back and work into rich lather from head to paws. Add more shampoo where needed. Let stand for about 5 minutes and then rinse well. For best results repeat the process.